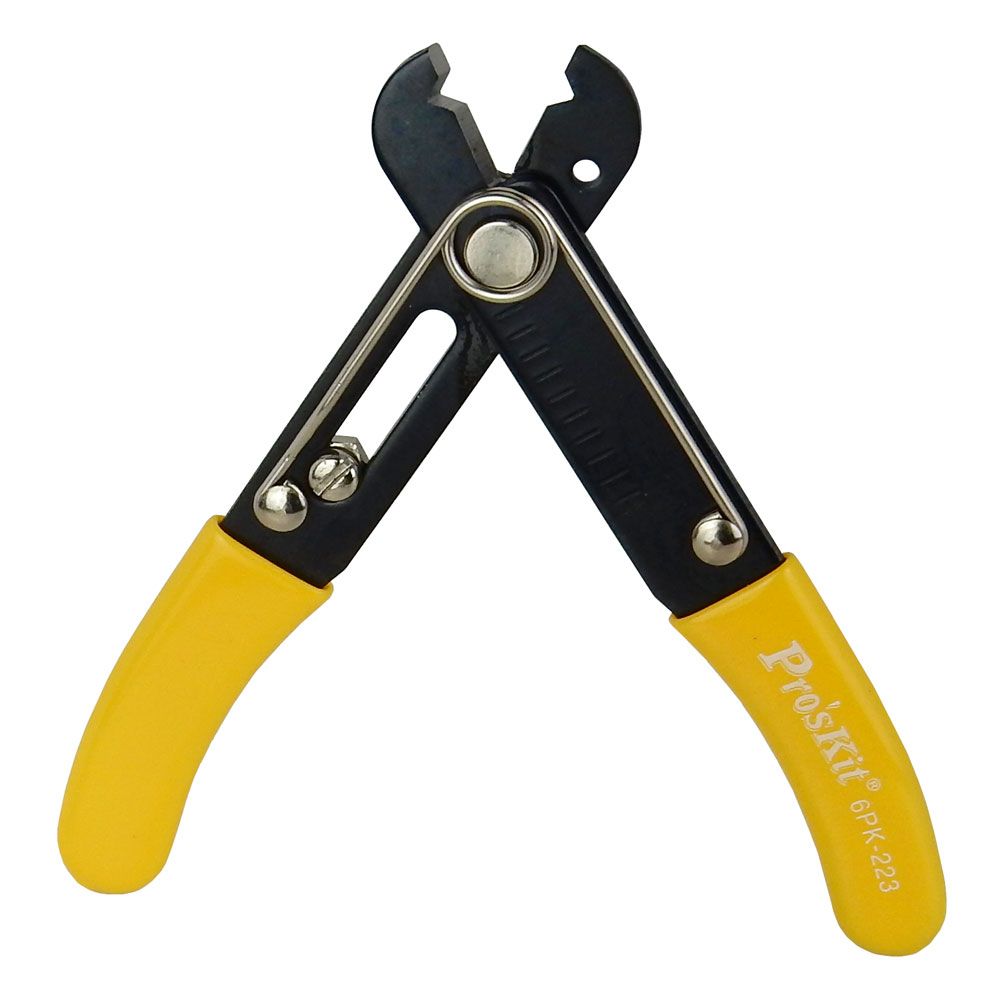 I've never had a good wire stripper. Yes I've used my teeth, which I don't recommend.
I picked this one up for $7.20 at All Electronics, and quickly set the screw for the 22 gauge wire I'm working with.
It really works. I can even strip the cloth wire I bought from StewMac.
This makes working with wire so much easier. The comments at All Electronics say it's hard to adjust, but it really isn't. And at around $7, if if ever loses its sharpness, I won't hesitate to get a new one.